GROW A VERTICAL GARDEN...
by Michele L. Mueller on 02/16/14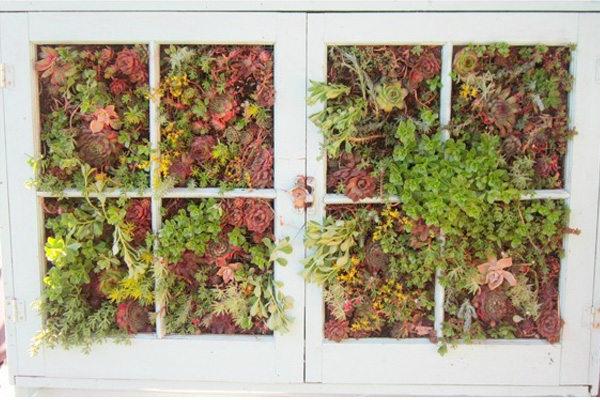 I love this idea. It would be the perfect compliment by a deck or patio or on the side of an old potting shed. I don't know if herbs can be grown like this but if I were to consider doing this project...I'd try to find a way (can't get enough herbs!).
Click here to view the tutorial on how to create this project: http://www.houselogic.com/blog/gardens/old-window-frame-vertical-garden/#.
ENJOY!